We help you on your way
towards a healthy spine
Muy contenta por el tratamiento y el servicio.
CRISTINA CABALLER OLIVA
2022-12-01
Lo recomiendo, trato muy agradable.
Fantástico, lo recomiendo 100 por 100.
Antonia Rodriguez Gonzalez
2022-11-02
Conforme con el trato recibido
Estuve tratándome durante un tiempo en esta clínica; previamente me había tratado en otra clínica, pero no pudieron solucionar todos mis problemas, sobre todo en la zona lumbar y sacro. Conocí esta clínica al azar, y muy satisfecho, pues James en pocas semanas consiguió dejarme como nuevo hasta el día de hoy. Totalmente recomendable.
Fui recomendada por una amiga y super contenta. Tenía un dolor crónico en hombro derecho y molestias en zona lumbar. Noté mejoría desde el primer día tanto en el dolor como en la corrección postural. El trato inmejorable por parte de todos los trabajadores especialmente de Denise. Muy recomendado.
El trato es muy amable y profesional.
A una sesión de acabar mi tratamiento y súper feliz de haber encontrado la clínica y a James, súper profesional y sabe como ayudarte. Gracias.
Do you want to improve
your position?
In our workshop we will teach you:
How to strengthen your postural muscles
How to increase the flexibility of your spine
How to maintain a healthy and attractive posture
Enter your email to get access to the workshop.
Includes:
12 simple exercises, explained step by step
Lifetime access to the workshop
He suffered from severe pain and throbbing in his head when making certain movements, severe ringing in his ears, headache and vertigo. All these symptoms about three times a day. "The change has been radical. I don't have any symptoms and I feel completely renewed. At the beginning the sessions were very frequent, now I only come once a month and this way I make sure I don't suffer from all those inconveniences ever again in my life. I feel great, and as a result of this treatment I have stopped smoking and I have lost 20 kg.
For many years Francisco had been suffering from general physical, mental and emotional discomfort. He had constant pain in his back, legs and also stomach disorders. "Since the first session I noticed many changes. All the aches and pains disappeared and I no longer have stomach problems as before. I feel much better in all aspects and everyone at the practice has treated me very professionally.
The improvement has been astonishing. It's so nice to feel my knees working again and look 75% better. I am very happy to see my body recovering, even when I thought that because of my age, there was no turning back. Almost all the symptoms I had have disappeared thanks to chiropractic and now I have more zest for life!
The first symptoms disappeared very quickly. The beginning of the treatment involved a lot of perseverance and very frequent trips to Alicante, but as I saw results quite quickly, I was encouraged to go ahead. I have followed all the advice of my chiropractor: moderate exercise, pilates, etc... and in a few weeks I will be a mother again. I can't believe that a year after I was told that I could not have children again and that I might have to have surgery, I am going to be a mother again!
Chiropractic clinic in Alicante
If you have a back or neck problem this can lead to pinched nerves that cause symptoms such as sciatica, low back pain, neck pain, dizziness and headaches.
Chiropractors are experts in the spine and improve spinal mobility through skilled manual "adjustments".
This helps your nervous system do what it does best: heal and support you! Once recovered, you will feel much better, more mobile and healthier.
Lumbar Pain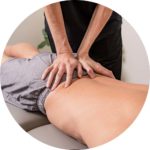 Herniated Disc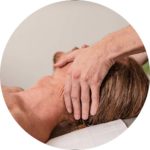 Neck Pain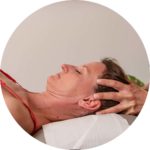 Headache
Dizziness
Sciatica
Clinic of Osteopathy and Physiotherapy in Alicante
Maybe you have back pain, headaches, digestive problems, respiratory problems, osteoarthritis or you want to maintain your general wellbeing?
Our osteopath uses a variety of techniques to manipulate joints, muscles and other body tissues to facilitate healing, relieve pain and improve overall function.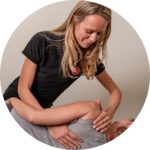 Shoulder Pain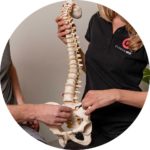 Hip Pain
Low back pain
Posture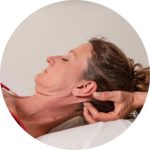 Whiplash
Digestive Problems
You will receive 2 weekly emails that will keep you up to date on spinal health, posture and wellness. We will share tips and tricks, videos, recommendations, photos, opportunities to interact with us and exclusive material.